---
Professor Claire Wade
BSc (Hons) PhD UNSW GCertEd UQ
Chair of Computational Biology and Animal Genetics at the University of Sydney
Genetics for service dog programs (Day 1)
Claire Wade began her career in quantitative genetics before making the leap to genomics in 2002 when she began a position with the Whitehead Institute for Biomedical Research at Massachusetts Institute of Technology in one of the founding groups of what is now the Broad Institute. 
Claire's research interests include unravelling the secrets of genome biology using next generation sequencing. In particular, she studies the application of new genomic technologies to improve our understanding of diseases and behavioural traits in domestic animals and wildlife and our understanding of the links between DNA and phenotype in general.  Projects currently underway in the canine arena include finding genes underlying canine separation anxiety and working dog performance and mapping genes causing congenital disorders in dogs - including cleft palate and deafness.
---
Dr Richard Woolley
BVetMed DipECVIM-CA(Cardiology) MRCVS
Tricuspid Valve Dysplasia in Labrador retrievers (Day 1)
Richard Woolley BVetMed DipECVIM-CA (Cardiology) MRCVS is the only practising specialist veterinary cardiologist in Victoria, and one of only a handful registered specialist veterinary cardiologists in Australia. Richard has many years of experience in cardiology and respiratory medicine of all animals, from mice to gorillas. He has worked in academia and in private practice, lectured extensively, and his present focus is on specialist cardiorespiratory medicine of dogs and cats.
Having graduated from the Royal Veterinary College London in 2002 Richard completed a one-year rotating internship in small animal medicine and surgery at the University of Edinburgh, and then remained at Edinburgh University to complete a three-year cardiopulmonary residency, including one year working in the small animal internal medicine department.
Richard passed the first part of the European College of Veterinary Internal Medicine – Companion Animals diploma in 2006 and was employed as a veterinary cardiologist by the University of Edinburgh after completing his residency. During this time Richard also completed externships in the veterinary cardiology departments at Cornell and Florida Universities. In 2007 Richard came to Australia and has been working in Melbourne since then. That year he also passed the second part of his diploma and subsequently registered as a Veterinary Cardiology Specialist in Australia.
Richard's professional interests and areas of publication include advanced echocardiography techniques, pimobendan in mitral valve disease, pacemaker implantation, balloon valvuloplasty and the use of Canine Ductal Occluders in PDAs.
---
Dr Sam Snelling
BVSc FANZCVS (Small Animal Surgery)
Elbow Dysplasia; a review of causes and current treatment options (Day 1)
Sam is a specialist small animal surgeon and Director of Advanced Vetcare, a 24 hour Emergency and Specialist Veterinary Hospital in Kensington, Melbourne. He enjoys all aspects of surgery with particular interests in small animal orthopaedics, including elbow dysplasia in young dogs. 
---
Dr Malcolm Ware
BVSc CCRT VOSMA
Musculoskeletal issues associated with a working dog and how rehab techniques can improve and prolong the working life (Day 1)
Since graduating from Melbourne University in 1983, Malcolm has had an extensive career in the veterinarian field, and is currently the principal owner of The Vet Practice, a 14 vet multidiscipline advanced general practice. In 2016, the practice became a VOSMA Academy Affiliate.
Having studied extensively overseas in the fields of Regenerative Medicine, Orthopaedic Surgery, Sports Medicine and Rehabilitation, Malcolm became a Certified Canine Rehabilitation Therapist in 2012.  In 2017, Malcolm and his team opened COSMA: Canine Orthopaedic and Sports Medicine Centre Australia.
---
Dr Greg Burton
BVSc (Hons) MACVSc (Small Animal Surgery), FACVSc (Dermatology)
Dermatology topics for retrievers (Day 2)
Dr Greg Burton graduated from the University of Queensland BVSc (Hons) in 1983. He spent 10 years in general small animal practice in Melbourne and became a Member of the Australian and New Zealand College of Veterinary Scientists in Small Animal Surgery in 1993, he completed his residency and became a Fellow of the Australian and New Zealand College of Veterinary Scientists in Veterinary Dermatology in 1997.
Dr Burton has been a director of the Animal Skin, Ear and Allergy Service at the Melbourne Veterinary Specialist Centre since 1999 and has been the Principle Fellow in Dermatology at the University of Melbourne Veterinary Teaching Hospital since 2001. Dr Burton is responsible for all the undergraduate dermatology training for veterinary students at the University of Melbourne. He has lectured widely in Australia, USA, Germany, Austria, Switzerland and New Zealand. Dr Burton's professional interests are canine atopic dermatitis and topical therapy in the management of skin diseases.
---
Dr Diane van Rooy
BVSc MANZCVS (veterinary behaviour), PhD candidate
Speaking Day 1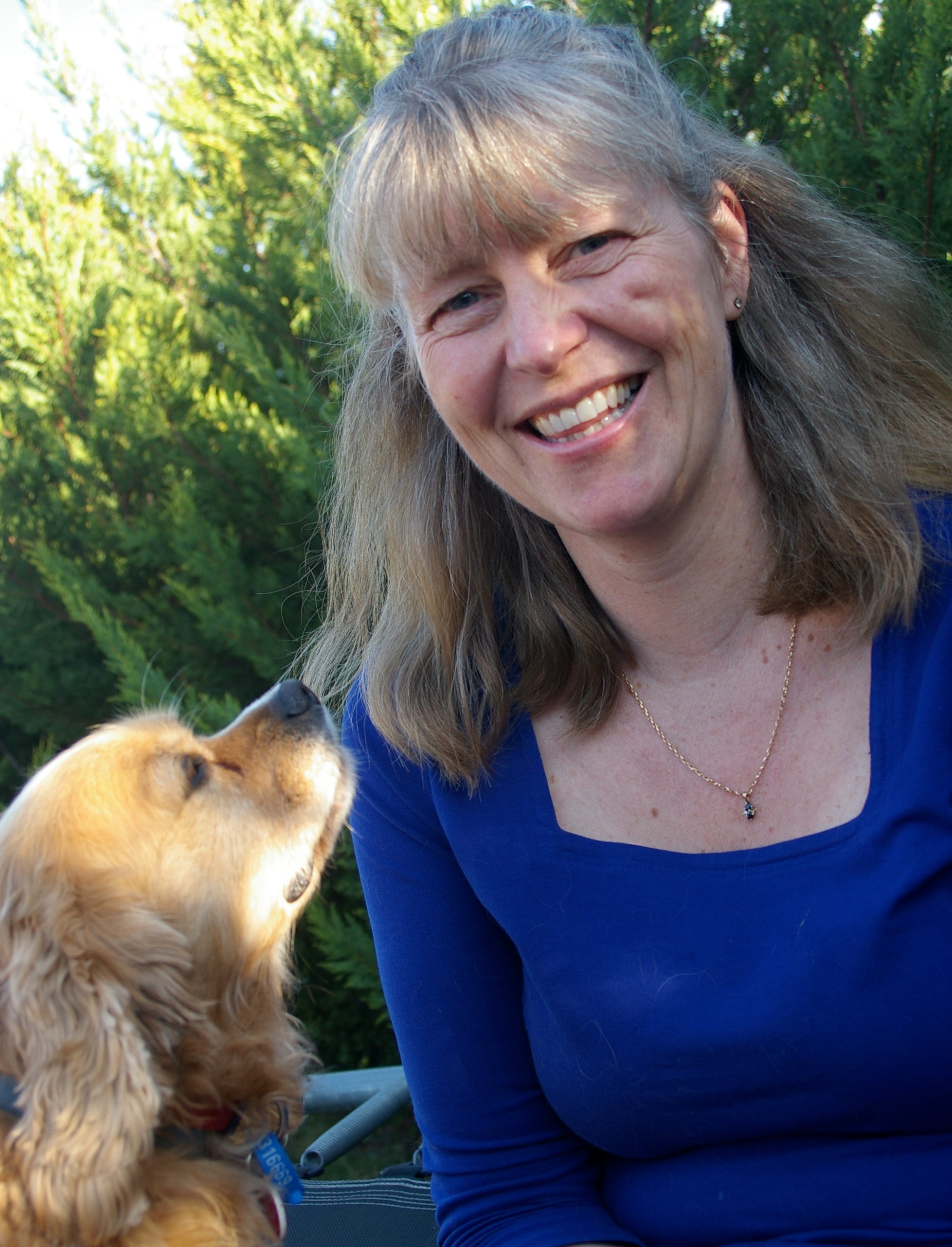 Diane van Rooy graduated with a BVSc from the University of Melbourne in 1990 and spent the next 16 years in small animal practice in Sunbury. She attained Membership of the Veterinary Behaviour chapter of Australia and New Zealand College of Veterinary Scientists in 2004 and integrated behaviour consultations with general practice for three years.
In 2010, Diane commenced post-graduate study and is nearing the end of her part-time PhD candidature at the University of Sydney. Diane is researching the genetic basis of canine separation-related distress disorder. She has co-authored several peer-reviewed articles and presented at conferences both in Australia and overseas. Diane is currently combining research with work in general veterinary practice and behaviour practice.
---
Dr Steven Holloway
BVSc MVS PhD MACVSc Dipl. ACVIM
Infectious Disease in Kennel Environments (Day 2)
Steven graduated from the University of Sydney in 1983 with second-class honours in Veterinary Science, spent two years in private practice in Sydney followed by a medical internship at the University of Melbourne.
He moved to the US to undertake an Internal Medicine Residency at the University of Florida, followed by two years as a clinical instructor at the University of Florida.  
Steven worked in an internal medicine referral practice in Pittsburgh, Pennsylvania in 1992 and 1993 then returned to Australia studying equine herpesvirus infections with Professor Michael Studdert.
In 1998, Steven was awarded a PhD from the University of Melbourne. Steven has lectured in Veterinary Virology at the University of Sydney and was a Senior Lecturer and Associate Professor of Small Animal Medicine at the University of Melbourne.  
Steven worked in small animal referral practice for eight years before starting his own consultancy business. His special interests include clinical and genetic aspects of medical diseases and the interaction between infectious diseases and the host immune response. 
---
Dr Trepheena Hunter
BAgSc (Hons) MAgSc BVSc (Hons) MANZCVS (Veterinary Behaviour)
Treating anxiety in working dogs (Day 1)
Detecting and Managing kennel stress (Day 2)
Trepheena graduated from the University of Queensland in 2004. After working in mixed practice, she moved into small animal practice and developed a strong interest in veterinary behavioural medicine.  Trepheena gained Membership of the ANZCVS in Veterinary Behaviour in 2012.  
Trepheena is currently undertaking a non-conforming residency through the American College of Veterinary Behavior and is the Animal Behaviour Manager at The Lost Dogs Home in Melbourne. 
---
Dr Mina Hamilton
BVSc (Hons), MVS
Royal Canin Stakeholder & Scientific Affairs Manager
The Latest in Food & Feeding Practices (Day 2)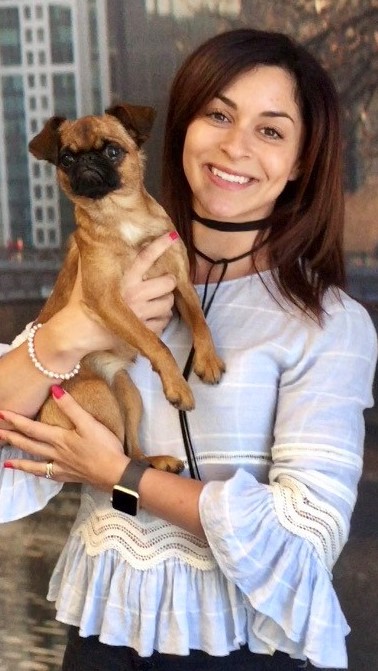 Dr. Mina Hamilton graduated with honours from the University of Melbourne in 2011 and practiced for close to four years in a busy small animal hospital in the north eastern suburbs of Melbourne.
During this time, she worked with a variety of small animals including exotic pets such as reptiles and specifically offered consultations in cat and dog behaviour under the mentorship of a renowned veterinary behaviourist.
After completing her Masters in Small Animal Studies through Murdoch University, Mina began with Royal Canin in June 2015, starting in scientific communications and now transitioning into scientific affairs and stakeholder management. Mina is a loving parent to two Burmese cats Andre and Louis, and a recent addition, a 13 year old Terrier called Phillip
---
Dr Jeffrey Barnett
VMD
(Iliopsoas strains (Day 2)
Dr. Jeffrey Barnet obtained his bachelor's degree at Harvard College (AB) before attending the University of Pennsylvania School of Veterinary Medicine (VMD).  After post-graduate rotating and surgical internships, Dr. Barnet worked for several years in an emergency/referral hospital practicing emergency medicine and surgery before becoming a staff veterinarian at Guide Dogs for the Blind.  Dr. Barnet's professional interests include clinical medical education, soft tissue and laparoscopic surgery, and volunteering in underserved communities.
---
Jodie Snudden
Kennel Manager, Australian Lions Hearing Dogs
Enrichment (Day 2)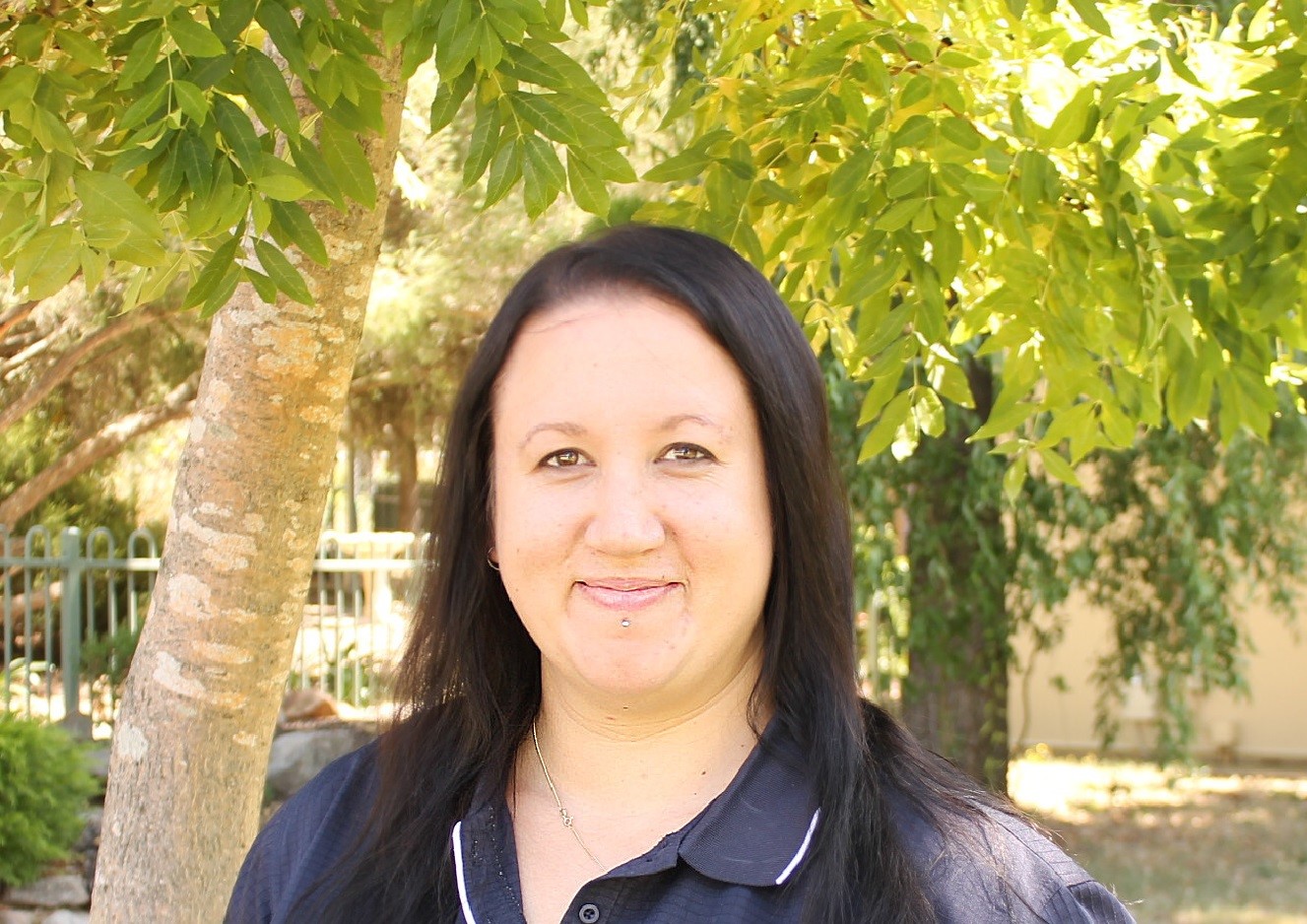 Jodie has been the Australian Lions Hearing Dogs Kennel Manager for the past 11 years. The position oversees all aspects of ALHD's Kennel Complex which houses all  trainee Hearing Dogs. Jodie is responsible for the daily care, hygiene, health and mental well-being of all trainee Hearing Dogs. Jodie is responsible for establishing ALHD's successful enrichment program aimed at reducing kennel stress and training times through the use of Volunteers and a custom built enrichment yard. Jodie has over 15 years experience working in kennel environments.
---
Dr Stuart Mason
BVSc (Hons) MANZCVS DACT
Management of the whelping bitch (Day 2)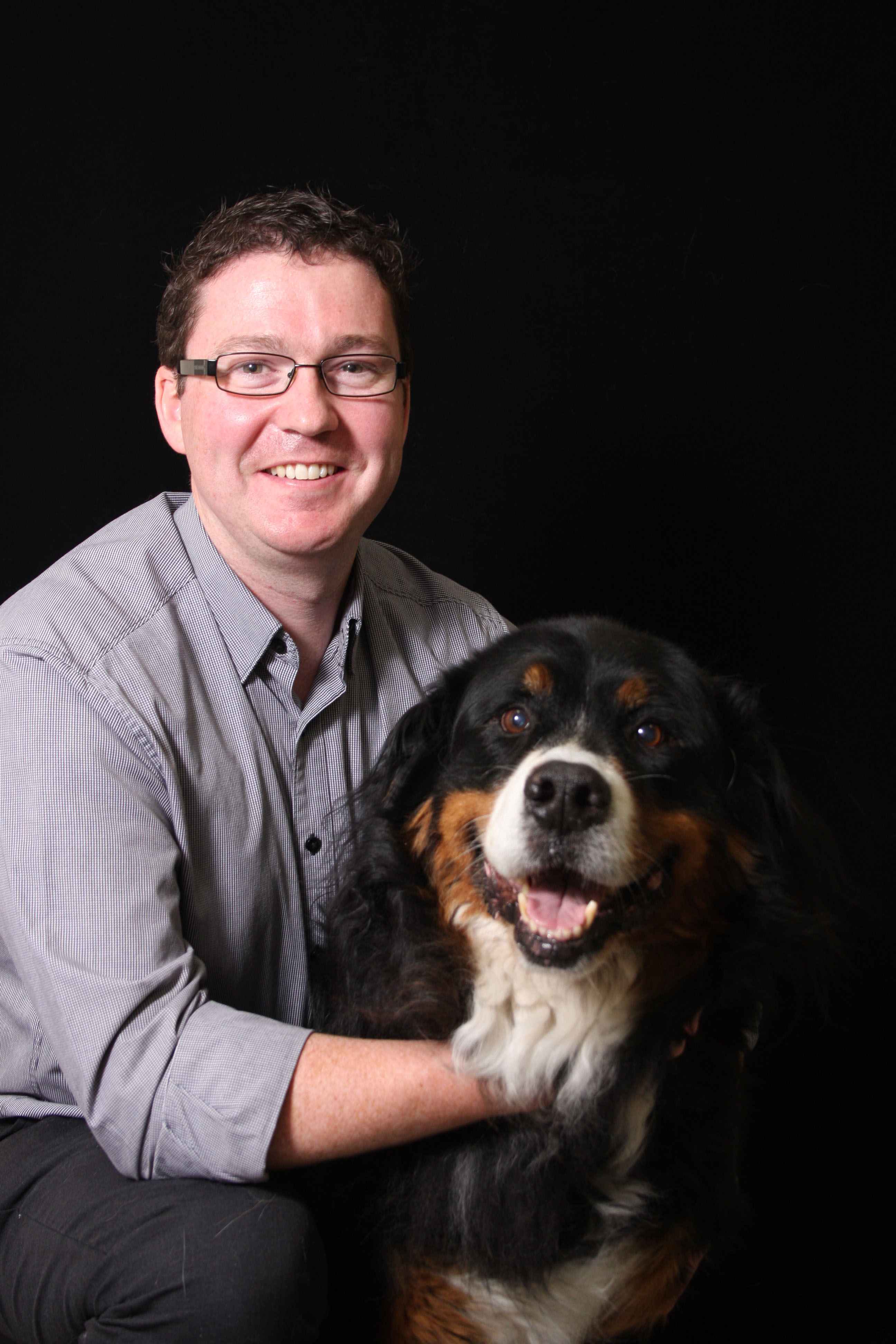 Stuart graduated from the University of Melbourne in 1999.  After two years of mixed practice work in West Gippsland Victoria, Stuart moved to small animal practice at Monash Veterinary Clinic, becoming a partner in 2005.  
In 2012 Stuart became a member of the Australian and New Zealand College of Veterinary Scientists in Animal Reproduction and in the same year a Diplomate of the American College of Theriogenologists.  Stuart has been performing small animal reproduction work since 2002 including inseminations with fresh, chilled and frozen semen in bitches. 
Stuart has extensive experience in TCI (Transcervical Insemination) and has published two papers on the use of TCI with frozen semen in the bitch, one comparing pregnancy results of TCI to surgical insemination, and once presenting continued results on frozen TCI.  Stuart has special interests in assisted reproductive techniques, pyometra and the effects of nutrition on reproduction.
---
Dan Casey
Vision Australia Capability Development Manager
Compassion Fatigue (Day 2)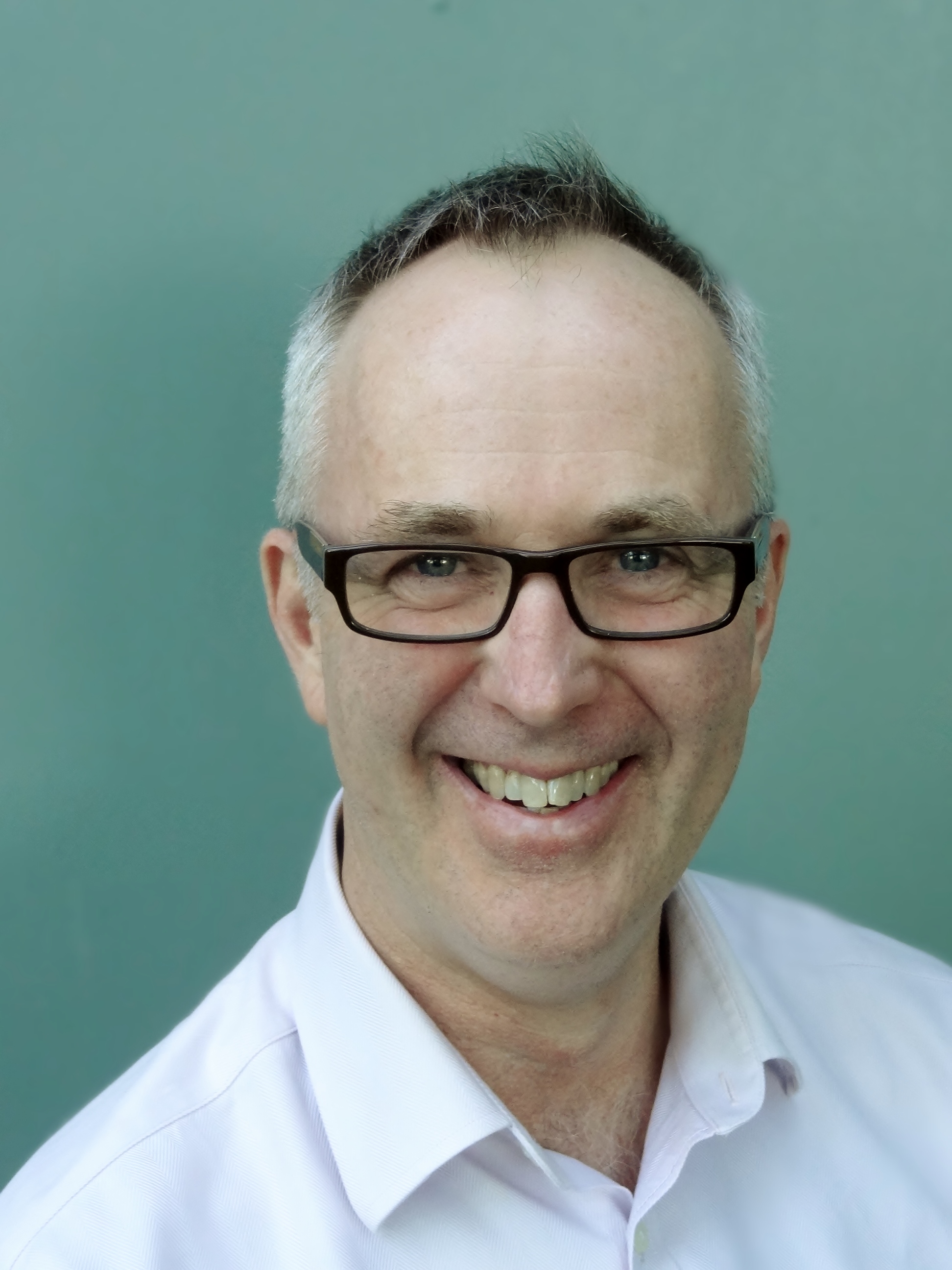 Dan has over 20 plus years' experience working in the learning and organisational development field. His experience includes roles in not for profits, education, local government, private health insurance, and health education.
He is currently the Capability Development Manager for Vision Australia. His role oversees the overall professional and capability development of Vision Australia staff. Dan's expertise and interest is using learning and organisational development strategies to create a supportive organisational culture where staff feel supported and equipped to manage the challenges of work.
Dan has a Masters in Strategic Organisation Development & Human Resources, a Graduate Diploma in Adult Education and BA in Social Sciences.
---
Dr Clint Yudelman
Registered Specialist in Small Animal Medicine (F ANZCVS)
Insight Mobile Veterinary Diagnostics
Discussion session: Do faecal PCR tests have a role in diagnosing and managing diarrhoea in a kennel facility?
Dr Clint Yudelman graduated from the University of Melbourne with a Bachelor of Veterinary Science (Hons) in 2009. He undertook a year rotating internship at a specialist referral centre in Brisbane before commencing work at Advanced Vetcare in Melbourne. He initially undertook a medicine internship followed by a medicine residency and in 2015, became a Fellow in Small Animal Internal Medicine. Clint has just recently started his own mobile medical specialist business in Melbourne called Insight Mobile Veterinary Diagnostics. Clint has presented at numerous national conferences around the country and has a strong interest in gastroenterology.
---