Apply now to be a Seeing Eye Dogs carer
The puppy carer program sees volunteers care for a puppy in their home from the age of eight weeks, until they are approximately 12-15 months of age.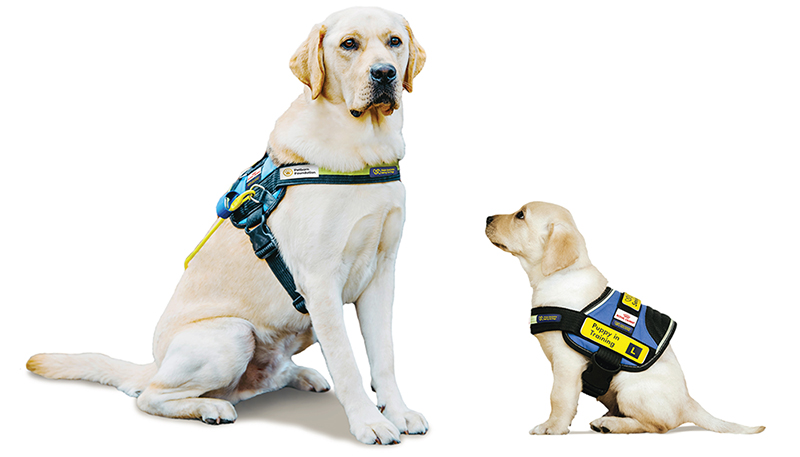 Your role as a puppy carer is to:
Provide a loving home and to nurture a Seeing Eye Dogs puppy
Help to socialise them
Teach them basic skills such as toilet training, to sit, and to walk nicely on a lead.
You will receive:
All equipment, food, dog health care, vet costs and training covered by Seeing Eye Dogs
Ongoing support from a puppy development trainer
The only cost to you is your time and affection. Puppy caring is a very rewarding experience and we couldn't operate without the volunteers that care for our pups.
This program is taking applications across the majority of local government areas across metropolitan Melbourne, Geelong, Mornington Peninsula, Bendigo and Ballarat regions, as well as selected areas in the Sunshine Coast and northern Brisbane in Queensland.
Apply today, and help raise a puppy that can one day go on to be an invaluable part of someone's life who is blind or has low vision.
Types of care needed
Want to learn more?
Our previous puppy carers have found it to be a truly life-changing experience. Dina, one of our carers, had this to say:
"Knowing that you're part of a bigger future for them is very rewarding. Seeing how amazingly smart these dogs are and being a part of that, you're playing a part in both the dog's life, and the life of someone who truly needs it."